WE ALL GO THROUGH MANY TRIALS
At such times we must understand that God is always working things together for our good and for His glory. God is faithful – no matter what! "When the enemy comes in like a flood, the Spirit of the Lord will lift up a standard against him" (Isaiah 59:19). That does not mean, however, that as a Christian we won't go through hard times. But it does mean that, "He who is in us is greater than he that is in the world." (1 John 4:4).
All the trials in our personal lives, whether big or small, are meant
To make us grow into the likeness of Christ and
To prepare us for Christian service.
In other words, we become spiritually mature. And in order to understand how this happens, we need to know the effects that the trials have on us. All this is explained below:
TRIALS TEST OUR REAL CHARACTER
Trials often test our real character. God allows trials in our life in order to mould our Christian character. Without trials we will not grow spiritually.
Positive Trials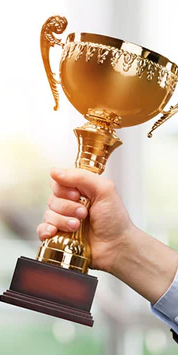 Trials in our life can be positive or negative. Positive trials would mean blessings we receive from God, our successes or the prosperity that comes way. These are also trials that come our way. In the Bible we find, "God left King Hezekiah in order to try him, to know all that was in his heart." (2Ch 32:31). God gave him all the freedom in order to test the disposition of his heart. He was tested after he received many blessings and was successful in his life. "King Hezekiah became very wealthy, and everyone held him in honor. He had storerooms built for his gold, silver, precious stones, spices, shields, and other valuable objects." (2Ch 32:27). Many become arrogant and proud after they become prosperous and end up forgetting the Lord.
Negative Trials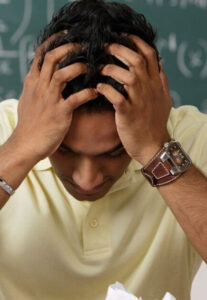 On the other hand, trials can come in a negative way. It could come in the form of temptations we face or some tragedy or sickness we encounter in our lives. These trials can either purify us if we submit to God or can lead us to become bitter or rebel against God. For instance, a King who sinned even more during his trials was King Ahaz. When his troubles were at their worst, that man Ahaz sinned against the LORD more than ever. (2 Chronicles 28:22). Often trials come to us in a disguise. We fail to see them as tests that God sends our way. Hence, we fail to accept them and act according to God's plan for us.
TRIALS TEST OUR FAITH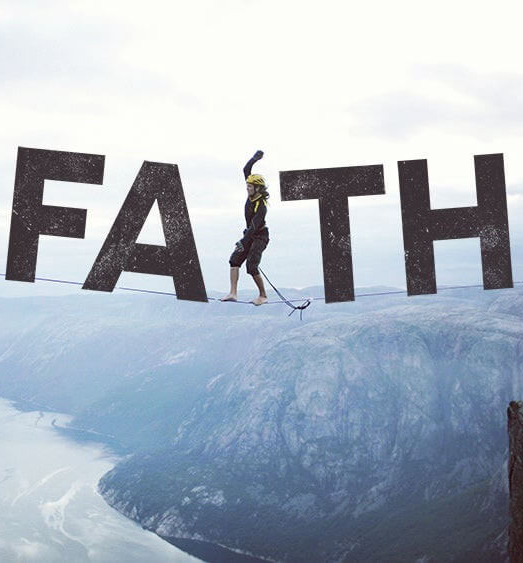 "Be glad about this, even though it may now be necessary for you to be sad for a while because of the many kinds of trials you suffer. Their purpose is to prove that your faith is genuine. Even gold, which can be destroyed, is tested by fire; and so your faith, which is much more precious than gold, must also be tested, so that it may endure." (1 Peter 1:6-7).
Trials therefore reveals the genuineness of our faith. God asked Abraham to offer his beloved son Isaac as a burnt offering. Isaac was a gift of God, a promised one, to Abraham in his old age after a long wait of many years. But we find that Abraham instantly obeyed God. His faith was tested by God, who stopped him from killing his own son. Further, God put a mark of approval on him. "Now I know that you honor and obey God, because you have not kept back your only son from him." (Genesis 22:12). This trial tested the faithfulness of Abraham towards God.
Gold is tested by fire, and human character is tested in the furnace of humiliation. (Sirach 2:5). Trials that come to us could be big or small. But they have one purpose to make us grow in holiness. Many men and women of God whom God used greatly had to undergo severe trials.
TRIALS BUILD OUR ENDURANCE
"For you know that when your faith succeeds in facing such trials, the result is the ability to endure." (James 1:3)
David is another classic example in the Bible who underwent many trials. Even though he was anointed by God to be the King of Israel, he had to flee like a fugitive from being hunted down by the maniac Saul, who wanted to kill him for no crime at all. He spent his youthful life living in the desert, in the caves, drinking water from the streams, away from his family, so on and so forth. His trials led him to experience the intimacy with God, and he even showed mercy to Saul when he had the chance to kill him. He said to Saul, "You are hunting me down to kill me, even though I have not done you any wrong." (1 Samuel 24:11).
Later, David shows great endurance in the midst of trials. Even when Shimei cursed him and hurled stones at him, he recognized the hand of God in every situation. He says, "If he (Shimei) curses me because the LORD told him to, who has the right to ask why he does it?"(2 samuel 16:10) David was as his lowest moment in his life, yet he did not react in anger, but showed great pardon to his adversary.
Hence, when we are weak, we must expect trials in our life. People may accuse us or say evil things against us. At such times can we see them as trials that God uses to change our inner being into the image of Christ?
TRIALS FORCE US OUT OF OUR COMFORT ZONES
Sometimes trials can take the form of persecutions. Acts 8:1a, That very day the church in Jerusalem began to suffer cruel persecution.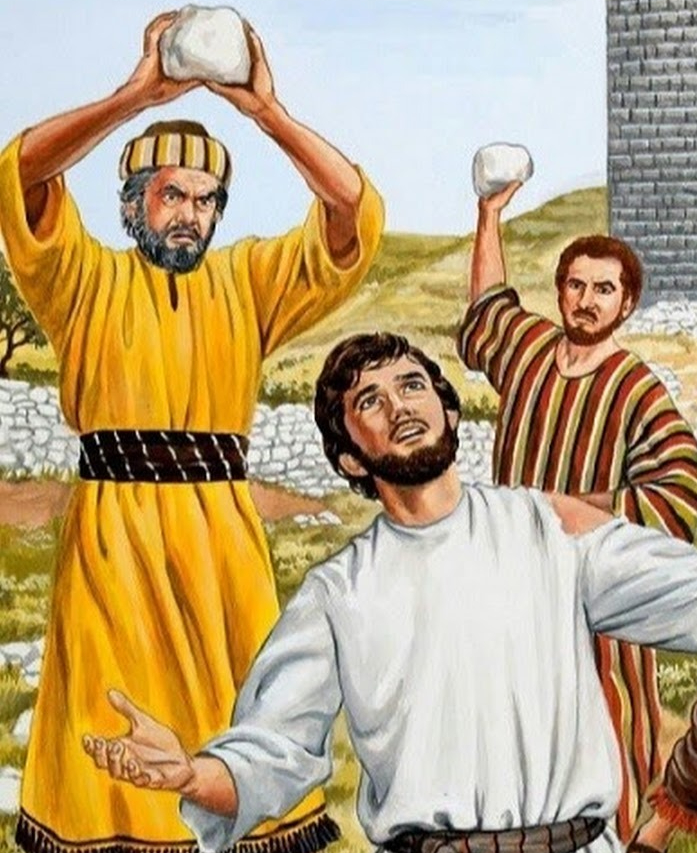 Here it says that it was a great persecution, a persecution that was beyond what they had imagined or expected. Why did God allow these trials? God allowed these trials to move the disciples from their comfort zone of witnessing only in Jerusalem. God wanted them to step out and proclaim to the ends of the earth. We are called to witness and reach out to others. Hence we find in (Acts 8:1b), All the believers, except the apostles, were scattered throughout the provinces of Judea and Samaria.
St. Peter who had to face trials wrote, "Dear friends, don't be surprised at the fiery trials you are going through, as if something strange were happening to you." (1 Peter 4:12). Apostle Peter wrote this epistle around AD 64-65. During his time, Christians were severely persecuted by Emperor Nero, who often lit his garden parties using the bodies of Christians as human torches. It was a fiery trial they were going through. Hence, the apostle Peter reminds them not to be surprised about it.
Also we have seen the extreme persecution of Christians in Syria and middle-east wherein several thousands of Christians had to flee their families, their homeland and many are killed as they continue proclaiming Christ as their Lord. Persecution is still very real in many parts of the world.
TRIALS CAUSE US TO BE ROOTED FIRMLY IN CHRIST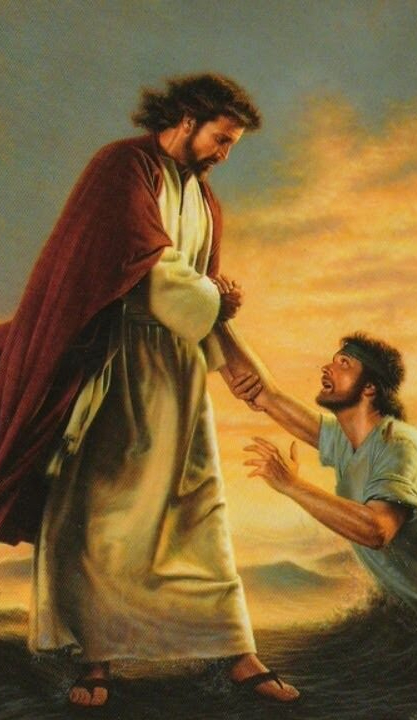 The Lord said to his disciples, "You have stayed with me all through my trials." (Luke 22:28). And hence the Lord promises to be with his disciples till the end of age. "And I will be with you always, to the end of the age." (Mathew 28:20). Once we have this conviction in our hearts, then we will always hold on to Jesus. We will know that just as He held the hand of a feeble Peter on the waters of Galilee, He will hold our hand too and strengthen us as we walk with Him in faith. We will be able to hear His voice saying to us, "When you pass through deep waters, I will be with you; your troubles will not overwhelm you. When you pass through fire, you will not be burned; the hard trials that come will not hurt you." (Isaiah 43:2).
On the other hand, many lose their faith during their trials, and end up denying Jesus as the Lord of their life. Like Judas and Demas who loved the world, (2 Tim 4:10) they end up betraying the Lord for glitter that the world has to offer them. They leave Him and go.
In conclusion, as we grow spiritually, we must come to realize that our God will never abandon us nor will He ever allow trials in our lives that are beyond our ability to endure. "He will not allow you to be tested beyond your power to remain firm; at the time you are put to the test, he will give you the strength to endure it, and so provide you with a way out." (1 Corinthians 10:13). Therefore, don't forget that at the end of every dark tunnel there is light awaiting us.