Prisoners of a Pandemic
Besides claiming lives, slowing down the global economy, rendering a number of people jobless, the on-going pandemic has resulted in a sudden transition in social life. The celebrations where people would come together to share their joy, the funerals where people would come together to share in the grief, the religious services where the faithful would come together to share in the fellowship, all these have come to a sudden stop. The new-normal that everyone is trying to adjust to is definitely not something enjoyable. How long can man maintain social distancing when he was created to be a social being? How long can he move around in fear when he was created to move with freedom?
Just as a sudden temperature fluctuation causes stress in an object or substance, the sudden transition in social life due to the pandemic is definitely going to have a huge impact on the physical, emotional and spiritual well-being of man.
It is very easy for even a godly person to slip into confusion, depression, fear and even losing his faith in God.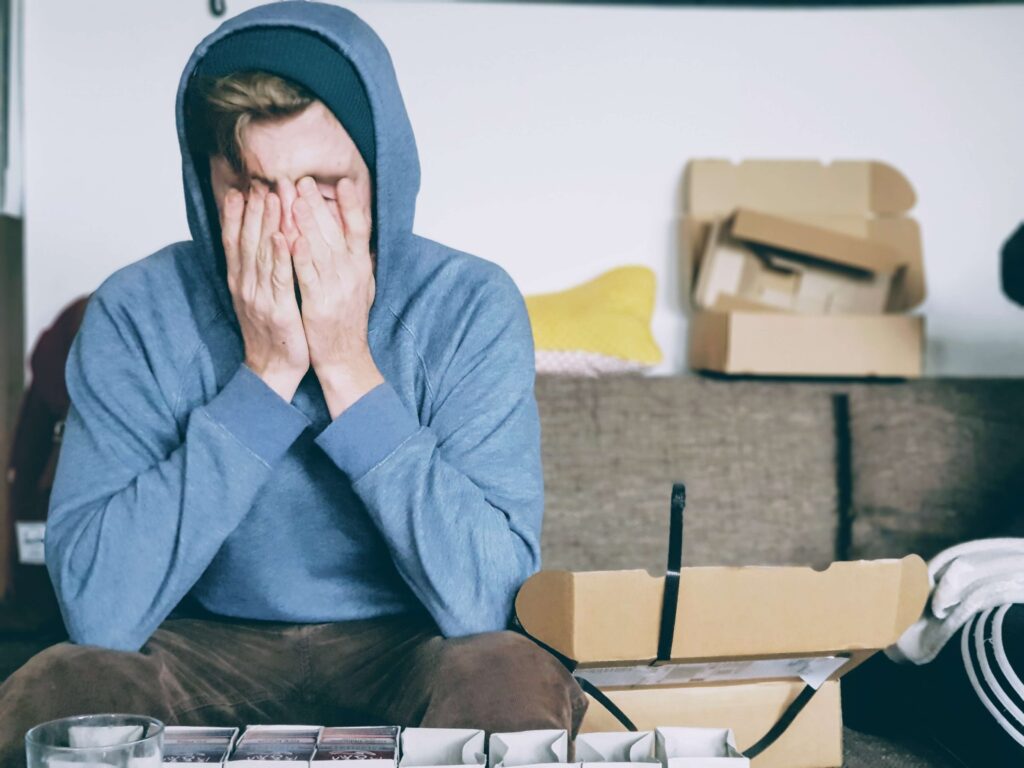 What happened to the Israelites in the Bible
In the Bible, we come across a sudden transition in social life that took place when the Israelites were all of a sudden, taken by the Babylonians into exile. All social activities, festivals, worship, etc., came to an abrupt halt. And it is in this situation that the psalmist writes Psalm 42. In verses 4, 5 & 7 he says:
"My heart breaks when I remember the past, when I went with the crowds to the house of God and led them as they walked along, a happy crowd, singing and shouting praise to God. Why am I so sad? Why am I so troubled? Chaos roars at me like a flood." Psalm 42:4,5,7
Note the mood of the psalmist. He is sad, troubled and confused. Further, his faith is being questioned. His enemies ask him, "Where is your God?" . In verse 9, he even starts feeling that he is being abandoned by God. Such may be the condition today of many people who at one time were very strong in their faith. Because of the sudden transition in social life, the levels of confusion, sadness and fear in many are slowly rising. Many may even be at the point of losing their faith in God.
God shows the way out
While expressing his condition in exile, the psalmist also gives us a clue how to survive the ill-effects of the kind of transition in social life that is happening now.
He says, "Why am I so sad? Why am I so troubled? I will put my hope in God, and once again I will praise Him, my Saviour and my God."
Whenever we are troubled and sad, like the psalmist, we must keep reminding ourselves of only one thing – that we have a Saviour. That Saviour is Jesus who has been revealed to us in the New Testament.
Staying afloat in these troubled times is possible only if our hearts are filled with a longing for Him alone. Verses 1 & 2 reveal that the psalmist had a constant longing for God like a deer longing for a stream of cool water. The desire in our hearts for Jesus must be constantly stirred within us through daily prayer, meditation on the scriptures, meditation on the mighty acts of God in the past, praising Him and not to forget, daily spiritual communion with Him through the Holy Mass.